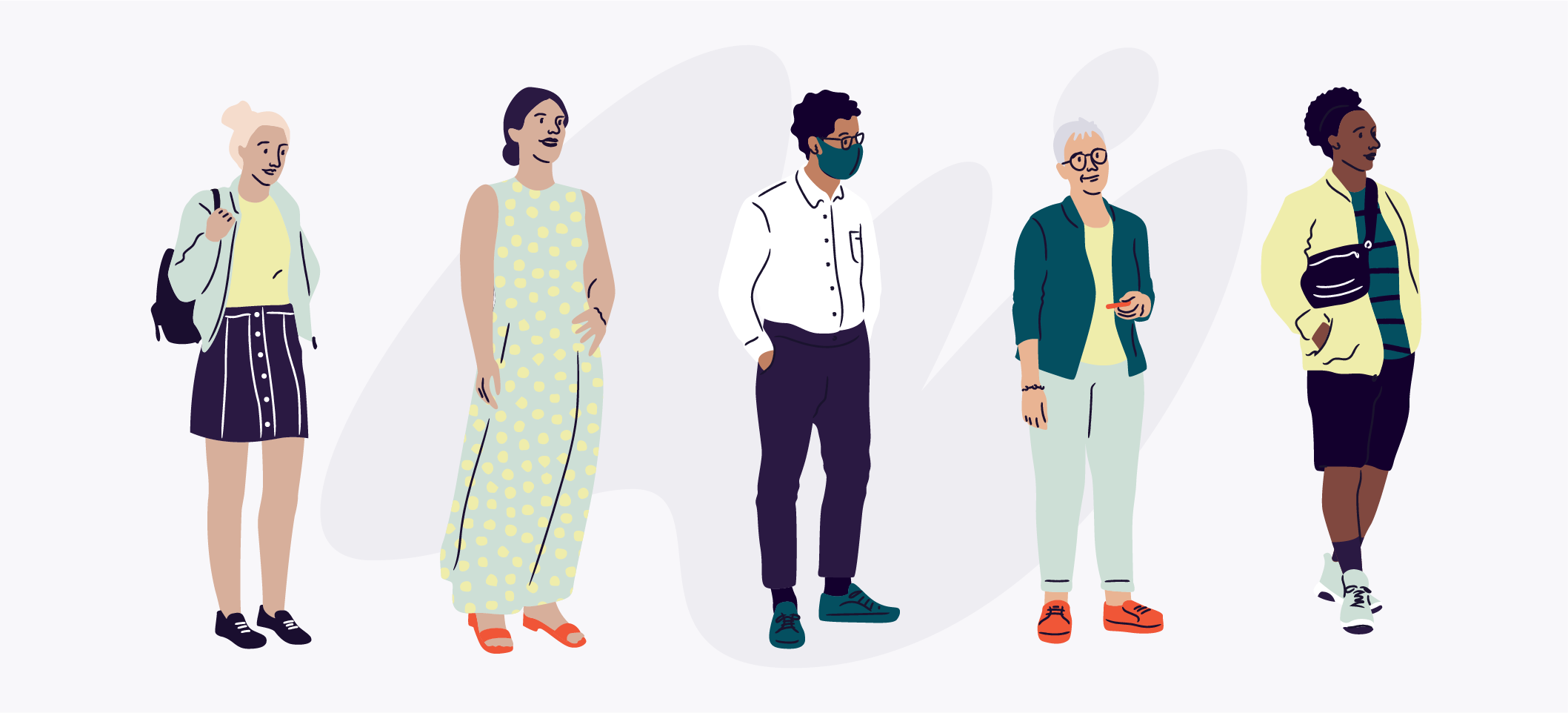 It's a brand new era for live events — but it's important to ensure that your upcoming events are ready to launch. After 12 or more months of inactivity and countless changes for both businesses and consumers, making all the right decisions can be tough. We've put together answers to some of the most frequently asked questions from event planners to guide you as you plan your return to in-person events.
What kinds of events are people most eager to get back to?
While many creators are still hosting virtual events to reach as many guests as possible, most attendees are eager to attend in-person events again and soak up the experience of connecting with others.
Guests want to savor every moment of live experiences. That means they want to have unique, unforgettable experiences in creative locations. This gives you an amazing opportunity to stand out from your competitors. For ideas on what you should offer at your event, consider creating a survey so your followers can tell you what would excite them most in terms of food, presentation, music, and more. Or, take a look at the results from our recent Global Survey for general ideas on what consumers are looking for in a live event.
What can I do to make my guests more comfortable?
While many guests feel at ease attending events as normal again, lots will still want to know that the event has suitable health measures in place. Even though you're eager to showcase your goods and services to audiences again, these ongoing concerns should still be taken seriously so that everyone at your event has a positive experience.
One simple way you can do this is to set up signage that advises guests to follow proper health etiquette at all times. These signs can mention social distancing, hand-washing, and other safety requirements for events, giving guests peace of mind and ensuring all patrons have a great time at your event. Be ready to set further restrictions on your event if needed, such as turning an in-person event to a virtual event if new CDC guidelines come out.
A large percentage of Americans have already received their COVID-19 vaccinations, but even vaccinated guests may have lingering health concerns. A simple way to respond to these concerns is by setting up designated zones for vaccinated and unvaccinated guests and encouraging masking for unvaccinated individuals. For more information on safety precautions, refer to our Safety Playbook.
How can I be sensitive to people's financial situations post-COVID?
During the pandemic, many people were laid off or furloughed from work, resulting in loss of income and less leisure spending overall. However, these people still are interested in attending social and in-person live events. As a business owner, try to find a middle ground for consumers who are short on cash so your business still has a chance to market to them and generate buzz.
One option for live events is to offer multiple ticket types. Provide free tickets that allow guests access to the basics, and sell "premium" or "VIP" tickets that grant them access to additional experiences and perks. Free tickets get more people through the door, so even if you don't make as much from ticket sales, your merchandise and refreshment sales will likely increase.
You can also give away free passes to interested guests to grow your audience and goodwill towards your brand. Simply hold a sweepstakes on your social media platforms and ask followers to spread the word. You probably don't want to give away too many tickets but offer a reasonable number of them so that people are inspired to enter. Holding a giveaway is also a great way to keep followers engaged with your brand, whether or not they win free tickets.
How can I get reorganized and ready for reopening?
It's normal to be a little rusty after over a year without live events. But guests still expect a seamless and hassle-free experience from your event, so be ready to deliver on all fronts.
It helps to keep a prep checklist as you go. For a great starting point, use our Grand Reopening Checklist, which covers major factors to consider, from the safety protocol to the budget. The sooner you start to plan, the more time you have to fix mistakes and adapt to last-minute changes. Don't hesitate to ask others for help making sure each aspect of your event goes according to plan.
Restart in the right direction
Hosting your first event since the pandemic should be an exciting occasion both for your business and your audience. Jump back in on the right track and sell more tickets with Eventbrite.