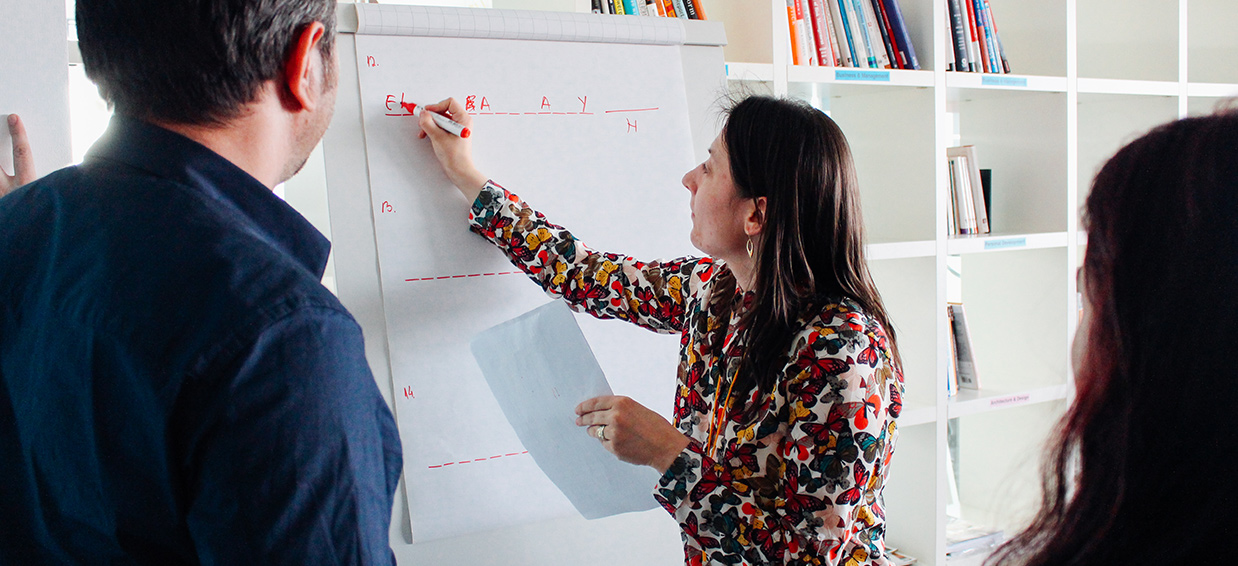 When it comes to team building activities, it takes an open mind to really get the most out of the exercises. But event planners like you often go all in. Love 'em or hate 'em, team building activities are a required part of corporate life. Luckily, as an events guru, you likely love them with a passion no one else on your team understands.
Event planners go all in. Plus, the most common team building activities align with your skill set. (Some might call it an unfair advantage, you call it a perk of the job.)

Here are a few team building activities you'll love — and, with time, your coworkers will too.
1. Blind food tasting
Everyone loves delicious food. The twist? Have people taste it blindfolded. You'll more fully appreciate the flavors. Plus, you can add a guessing-game component: Can your coworkers tell apart the $1 and $20 chocolate bar?
Event planner advantage: You go to tastings weekly (admittedly, your eyes are not usually covered). Since you know all the best caterers in town and are used to schmoozing with vendors, there's a good chance you'll recognize whatever culinary concoction is placed in front of you.
2.
Spring cleaning the office
While this doesn't exactly sound like it would be a blast, there is something about everyone rolling up their sleeves, turning up the music, and weeding through the office clutter together that makes for a memorable moment. Special prize for the person who can identify the weird leftovers still in the fridge from an event six months ago.
Event planner advantage: You can't help but get giddy about getting organized. You'll be the one with the label maker and color-coded file folders to make sure everything goes in a new, proper place.
3.
Duct-tape design competition
With so many fun colors and designs of duct tape on the market, teams are challenged to be creative and work together to come up with a masterpiece. A duct-tape dress? A shoe to swap in for a broken heel on event-day? The sky is the limit. 
Event planner advantage: Event planners know their way around a roll of duct tape. From hiding wires to fixing the tear in your event tent, duct tape is always in your toolkit.
4.Supermarket sweep
Break up into teams and race to gather snacks, seasonal trinkets, or office supplies from the supermarket under a price limit. Required skills: communication, delegating, and quick thinking.
Event planner advantage: You've gone on countless supply runs in a pinch right before an event — and you know how to stretch a dollar.
5.
Escape room
Escape rooms, physical games in which participants solve a series of puzzles, started popping up a few years ago. Perfect for team bonding, escaping requires collaboration, brainstorming, and working together. In other words, skills you use every day.
Event planner advantage: You have a knack for figuring out how to make the most out of a small space, and you're trained to pay attention to the small details.
6.
Scavenger hunt
You're given a map, one envelope, and three hours. Now what? With one clue leading to the next, scavenger hunts involve being quick on your feet, and possibly the ability to solve riddles and puzzles.
Event planner advantage: Items always go missing on event day. You know how to find things in a pinch — plus, you're more likely to be wearing comfy shoes meant for running around town.
Once you've blown off some steam with these fun team building activities, check out this productivity guide to keep you and your team in sync.