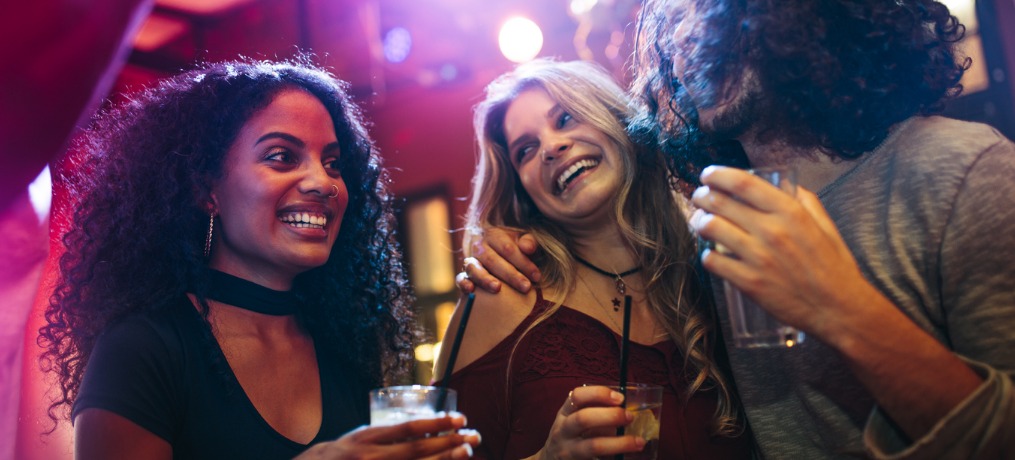 Event planning is a 24/7 job — which means even your vacations are interrupted by texts, calls, and emails marked "URGENT" from your staff. That's why taking some time off to enjoy some downtime at home during the holidays is the best kind of vacation: It's the one time of year when no one else is working either. 
Of course, there's only so much Netflix and eggnog a person can handle, which is why you need a few fun activities to make your staycation even more spectacular.
First thing's first: Shut off work-related email notifications and stay offline as much as possible. Then, take a vacation from planning, too, using these ideas for every budget to help you put together the perfect laid-back staycation itinerary.
1. 
A break from the household grind
When you're on a real vacation, you don't cook, clean, or do chores. Your staycation should be no different. Hire a cleaning service, send out your laundry, and order in or dine out to feel like you're on vacation in your own living room.
2. 
Host a fancy dinner or cocktail night
Let's face it — you nibble on leftover catering but you don't often have the time to enjoy a full, delicious meal. Your staycation is the perfect time to have a fancy get together with your best friends.
To ensure that it doesn't end up being a lot of work on your end, splurge on paid help to serve guests, handle cleanup duties, or tend the bar. Or, host a potluck and let your friends do the prep!
3.
Be a sightseer
Sure, you've checked out venues for an upcoming event, but you probably haven't had time to actually enjoy all of the museums, theaters, botanical gardens, national parks, zoos, or other cultural sites in your area. A staycation is the best time to act like a tourist and go explore the hidden gems in your hometown.
4. 
Plan an outdoor excursion
Depending on the time of year, there are hosts of outdoor activities for your staycation. Consider golf, paintball, hiking, ice skating or snow tubing for a start. Get out and enjoy some (voluntary) exercise.
5.
Bring out your inner child
If the winter weather doesn't cooperate, there are still delightful staycation outings indoors. From bowling alleys to escape rooms to arcades to roller rinks, spend the day playing like a kid again. And don't forget about laser tag, indoor mini golf, rock climbing… the list goes on and on.
6.
Enjoy a day of pampering
Self-care is a must, especially after planning and managing events that have you physically drained and achy. That's why your staycation should include a spa day, whether it's a relaxing massage, facial, time spent in steam rooms and saunas, or all of the above.
7.
Do the holiday thing
When you're busy shuffling between meetings and answering answers, you probably haven't had any time to get into the holiday mindset. Grab some hot chocolate to go and walk or drive around at night to see some holiday light displays. Or, book a scenic, festive holiday train ride.
8.
Book a quick stay somewhere
It's nice to get away from the house even for one night, so see if there's a bed and breakfast, hotel, casino, or family-friendly resort within a short driving distance. Bonus points for any kiddies if you can find a place with an indoor pool or waterpark. If you go on a weekday, you can likely score a great deal.
9.
Go for a crawl
Grab your significant other or your BFF and go hopping around the city on a themed crawl, whether it's to sample the best cupcakes, pizza, or craft beer.
10. 
Get your DIY on
Invite some friends and tackle an all-day project you've been wanting to work on, like scrapbooking, wine glass painting, or beer making. If you don't have the supplies on hand or lack skills, take a class or book a group outing at a local "paint your own" or "board and brush" place.
11.
Host a cookie swap
Friends, fun, and chocolate chips — what's not to love? Each person makes a different kind of cookie, and when all the batches are done, you swap so everyone gets a variety box.
No matter which of these activities makes it onto your staycation must-do list, it's a great way to escape the event planning daily grind. By giving yourself a stay-at-home vacation, you'll return to work refreshed, relaxed, and ready to do some event planning.
Once your staycation is over, maintain your focused and relaxed vibe with The Event Professional's Ultimate Guide to Productivity: 2019 Edition.